Celebrating 85 years of philanthropy
Our Annual Report, "Celebrating 85 Years" reflects not only on activities in 2022, but looks back on the past 85 years of impact throughout the state of Colorado.
Empowering communities, nonprofits, and leaders
For over 85 years we've been committed to our mission of enhancing, encouraging, and promoting the current and future well-being of the people of Colorado.
And we're just getting started.
El Pomar Fellowship and Internship
The El Pomar Fellowship and Internship applications have now opened! See below to learn more about these programs and how you can apply.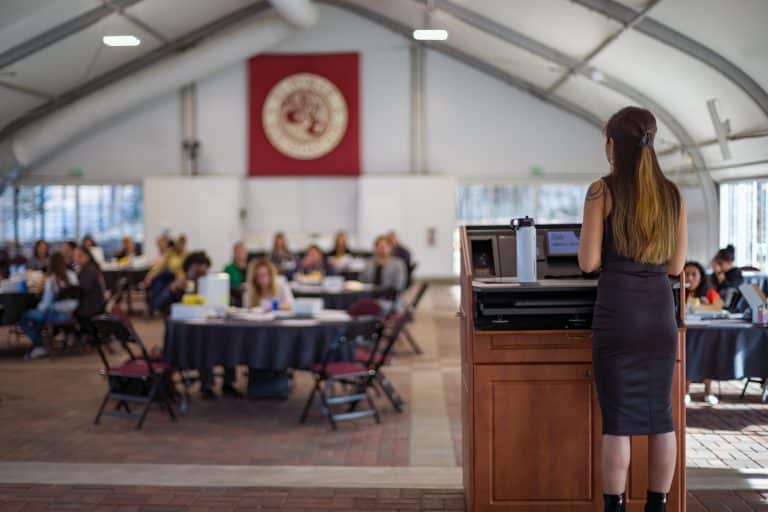 Grab some popcorn, and learn about the legacy of Julie & Spencer Penrose and El Pomar Foundation.
Long-lasting impact takes foresight, vision, and continual care. Our approach to philanthropy is centered around investing in people and places that allow good to grow.
1
Empowering communities & nonprofits with grant funding
Doing good work also means doing hard work. That's why we award grants to nonprofits, the real experts, throughout Colorado. We're here to support you throughout the entire process and make the application process as simple as possible.
2
Providing spaces to convene, connect and engage
Our unique properties provide access to places where eligible organizations can build authentic connections. Modern amenities in historic properties, with programming to engage community conversation, are inspiring and foster the spark needed to ignite something big.
3
Leadership programs for investment in human capital
Going beyond grants means helping empower people and communities in a variety of ways. So we've created opportunities to engage in leadership development, from the Fellowship and ELD, to our PeOPLE program and more, to tap into our individual and collective strengths, as well as a number of community engagement programs to spark civic dialogue.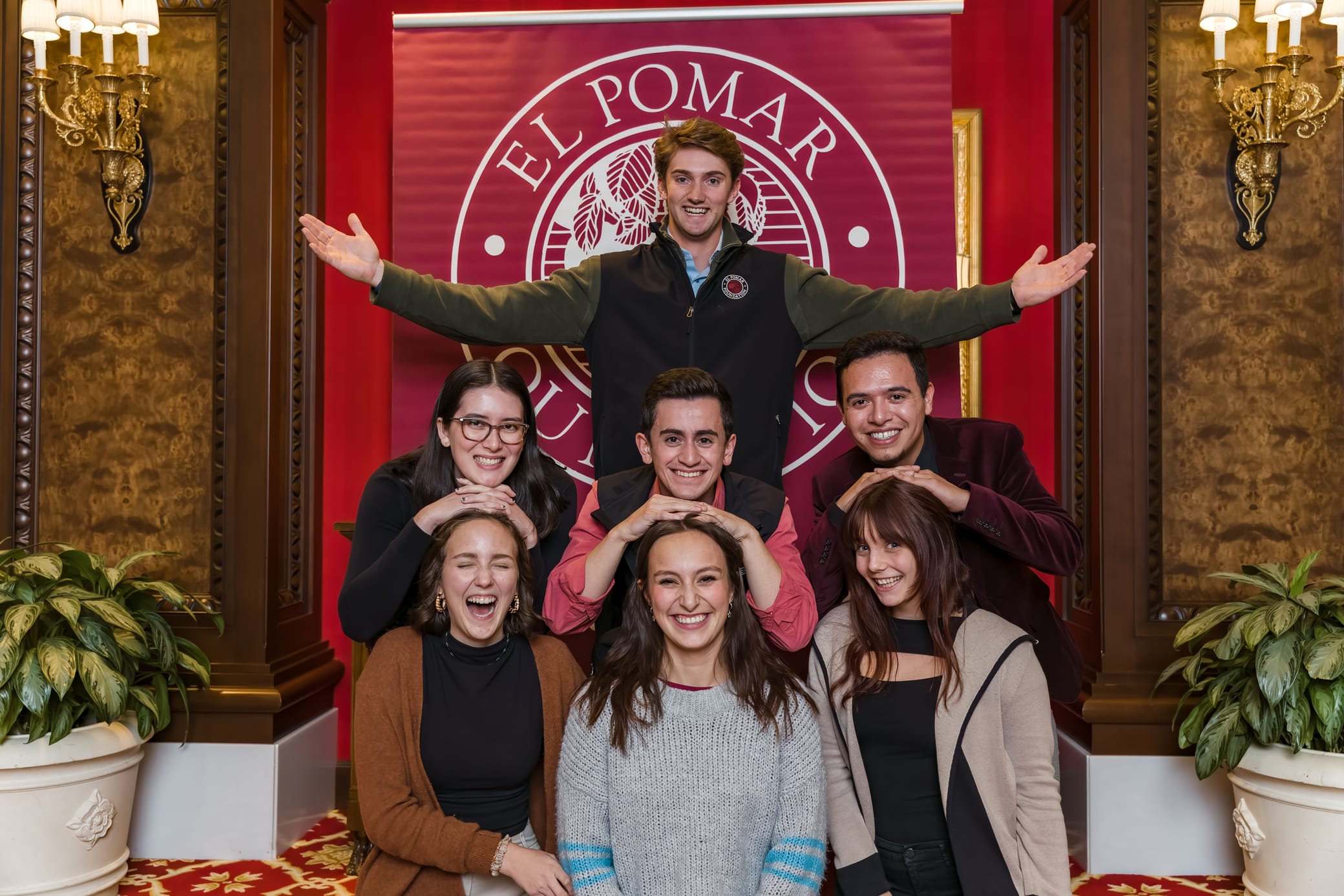 Embracing our past.
Focusing on our future.
In 1937, Spencer and Julie Penrose established El Pomar Foundation as a philanthropic bequest for the people of Colorado. Spencer's entrepreneurial interests and one-of-a-kind personality combined with Julie's big heart and love of the arts has created a living legacy.
Today, we share their adventurous spirit, blending their original vision with modern ideas and input. We build on their dream of a Colorado where everyone can thrive and experience the beauty of the modern west.
Since 1989, El Pomar has gone beyond grant making to contribute to the success and vitality of communities and nonprofits throughout Colorado through our leadership development and community engagement programs.
Giving young leaders an opportunity to grow and learn how to lead in their communities is critical to the long-term success of organizations in Colorado. Our Fellowship for recent college graduates and young professionals is a paid, two-year program where Fellows work full-time for the Foundation and participate in a professional development curriculum.
El Pomar Foundation's place-based grant making program, Regional Partnerships, seeks to help communities address local needs through community-informed grant making. El Pomar's Trustees created the program in 2003 after recognizing rural communities were disproportionately supported by fewer grants than urban regions on the Front Range. The Trustees also understood local communities are best equipped to identify their own needs. With these principles in mind, the Foundation developed the Regional Partnerships model. Today, El Pomar divides the state into 11 regions and convenes local community leaders into regional councils for each, which recommend up to $200,000 in grants each year.
Empowering leaders of color in our communities is essential to cultivating and celebrating diverse leadership. We created Elevating Leadership Development (ELD) to create greater access and support for people of color in Southern Colorado to tap into their leadership potential. ELD provides spaces and places to foster connections between people and opportunities.
If these walls could talk
Incredible things have happened within the walls of Penrose House. For decades, qualified 501(c)(3) nonprofit organizations and government agencies have used our meeting spaces, free of charge, to pursue mission-focused projects, ideas, and strategic plans.
History you can experience
Spencer and Julie kickstarted projects we all still enjoy and treasure today – from Cheyenne Mountain Zoo to the Pikes Peak International Hill Climb, The Broadmoor to the Pikes Peak or Bust Rodeo, to name a few. We continue to create and maintain places and spaces where people can immerse themselves in a living piece of history.  
Take in the beauty of Colorado Springs and the Pikes Peak region. Located on the side of Cheyenne Mountain at nearly 8,000 feet above sea level (just above Cheyenne Mountain Zoo) the Shrine provides an impressive panoramic view of Colorado Springs and the surrounding area.
Step back into the past and explore the history, heritage, and characters of the Pikes Peak region. This one-of-a-kind collection contains vintage carriages and autos, the official race car and memorabilia collection of the Pikes Peak International Hill Climb, personal Penrose artifacts, and quirky remnants of the past. Admission is free.
Community & connections in action
In October, Regional Fellows interviewed a Regional Council Member in each of our featured regions to learn more about their unique work in economic development: San…

In 2004, just one year after El Pomar Foundation established Regional Partnerships, the program held its first gathering of council members from around the state. In…
Colorado Springs has seen tremendous growth in the last few years as the intersection of natural beauty and city life draws thousands of new residents. All…